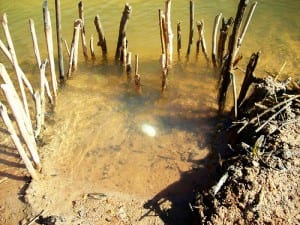 We've all heard the excuse, 'debt-traps'. They are most offered used in reference to reasons, none to their own, why their budget is such a mess. These traps are frustrating, destructive and are often harder than quicksand to escape. The most difficult task in trying to put an end to these problems is to first admit to being part of the problem. A debt-trap begins with the consumer who overuses or even abuses third party money help. Companies make it easy. With enticing offers, personal failures multiply. It takes a balanced budget, good money management and a bit of self-control to take full advantage of borrowed money opportunities.
Rewards programs
One of the easiest traps for consumers to fall into is reward debt traps. Creditors give many consumers opportunities to reap great rewards for using their card over the competition. The idea is to entice a user to earn 'points' for dollars charged to the account. These 'points' or 'reward dollars' can then be used to purchase items from the rewards' shopping list. The more points you earn, the better the reward. Some cards transfer points to miles for plane tickets. Other cards will earn hotel nights. The more points earned, the nicer the hotel or exotic location. Cards will also offer merchandise, gift cards or gas cards. Consumers can choose the card based on their favorite rewards. Many of these cards offer sign up point bonuses. It's hard to resist.
Realistically, this card should not be used for any additional spending beyond normal charges. There are too many people who charge extra to earn the points needed to claim their reward. Money management is often ignored when there is a prize dangling right in front of your nose. Points were earned, but now the debt sits with payments due. Increased charges raise minimum payments and increased interest charges. When these charges occur over a short period of time, the new payment can often throw a budget off course.
These special reward programs are a great marketing technique to gain new customers. Just because you receive an offer in the mail, read an advertisement online or get the sales pitch at the checkout counter you don't have to accept it. Do you consider your current credit debt before applying for a new card? Are you aware of what the hard inquiry will do to your credit? There are many factors you should consider first and then focus on what you can get out of the rewards program. If you don't pay your credit card off every month, the program is far from free. Interest charges make your reward a pricey prize.
The more you smother your budget with new debt, the tougher it will be to meet the following months' budget expectations. Debt traps lead to credit challenges. Was the reward worth it? As you work on payoff off the debt, tuck that credit card away and ignore further reward offers. Work on a better management system to help you stick to the budget's plan.