Get A Payday Advance When You Need That Much Need Cash!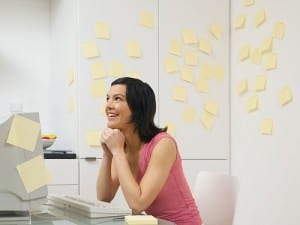 A payday advance can help when used responsibly. When your cash worries are keeping you from getting a much-needed night's sleep, let your worries end here. Apply for a cash advance using our simple online application form. You can be approved in minutes. We'll connect you with some of the largest direct payday lenders in the country. Spotya! has been serving payday advance customers for over a decade.
A payday loan should only be used when a cash emergency arises. Never get a cash advance until you have exhausted all other options. Interest rates are high and can cause more damage than good. Borrow only what you need and only what you can pay back.
Everyone has financial setbacks, car repairs, unexpected medical expense, or vet bill. Whatever your reason Spotya! has got you covered with payday advance from a reputable payday lender. Spotya! always advises responsible lending never borrow for pleasure. Use your loan to meet that financial necessity. Whatever your situation you should make every effort to meet your financial need before borrowing from a payday advance lender. Here are a few ideas before you borrow:
Try borrowing from family or friends
Advance on your paycheck
Sell some of your possessions
Delay paying some bills
Ultimately how you use your payday advance is your decision. Spotya! has you covered with the right lender that will provide you the value and service you deserve.
Spotya! is a payday advance loan servicing company. When you apply with our quick online form, you can have cash deposited directly into your bank account by the next business day. If your 18 years of age, have a bank account with direct deposit and have a steady job your welcome to apply. We'll match you with one of our lenders. Getting you started and on your way to cash relief, is what we do. You can apply right from the convenience of your PC, laptop, or smartphone.
You Can Have Your Payday Advance in Your Bank Account by Tomorrow!
Your payday advance can be approved quickly and the money can be in your account by tomorrow. A cash advance can be a short-term solution to a cash crunch crisis. And it might often be the only resource available when you've exhausted other options. Spotya! will connect you the right lender who offers competitive rates, along with fast, fair, and friendly service. Apply online now with Spotya! and we will get you started with a payday advance online with one of our trusted partners.
Payday Lender Practices
Military personnel and family members cannot borrow from payday lenders. In October 2007, a law was passed that caps the interest rate on a payday loan for military personnel at 36% percent APR, as defined by the Consumer Financial Protection Breau.  This law applies to those in the National Guard, those in the reserve and covered dependents.
Payday Advance Service
With a payroll advance, that starts with Spotya! you'll get the best customer service available. We will answer your questions clearly and keep you informed of your status. A payday advance that starts with Spotya! is a practical way to handle an emergency. We're on your side and we're here when you need us. Get started now, and take those few steps to a worry-free loan.