Spotya! is Your Payday Loan Solution!"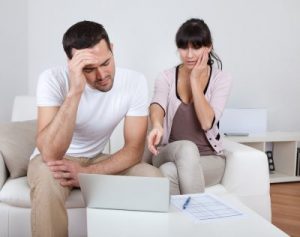 A payday loan can be the solution. From time to time, everyone experiences a financial emergency. Those unexpected medical, dental or repair bills can be nerve-racking, especially when they occur between paydays. At Spotya!, we know how stressful borrowing can be. So if you need quick cash for any reason, we're here to help find the lender that will meet your need.
Why pay exorbitant bank charges or late fees when Spotya! can connect you with a payday loan that will provide you the cash you need in record time. Keep in mind your loan should be used for short-term financial emergencies only. Never use your loan for pleasure. Payday loans can be a great tool but if not properly used it could cause more damage than good. Most lenders have your cash directly deposited in your bank account the next business day. Simply fill out our short online application and you're on your way to the cash you need no matter what the reason. No questions asked and no embarrassing lines to stand in. Spotya! is a loan serving partner that makes every effort to find you a payday lender that makes qualifying easy. Once your application is completed you can be pre-approved in minutes not hours.
You Can Get A Payday Loan From Your Smartphone or PC
At Spotya! is our goal to see you get the money you need quickly, without the most competitive rates. We offer a way for you to get the money you need right from your PC, laptop, or smartphone. From start to finish your loan is completed electronically. This is all done from the comfort and convenience of your home, office or anywhere there's an internet connection.We partner with numerous lenders that to offer competitive rates and service to match. We make it fast and hassle-free!
Here Are A Few Payday Loan Reminders
Spotya! loves responsible borrowers so we've put to gather a few reminder before borrowing. We believe that if a customer's short term financial need is met and paid back on time, then we've done our job.
These Loans are small micro loans usually between $100 and $500 dollars.
Your loan will be debited from your bank account on your next pay date.
Fees range from $10 to $25 per $100 dollars borrowed.
Fees are converted into interest rates as required by law
Interest rates can be 200% to 700% depending on how long your loan is needed.
Keep in good standing with your lender, you may need them in the future
Only borrow what you can pay back
Make sure all fees and interest rates are disclosed to the lender.
Your lender's risk of repayment is very high so your interest rate will be high.
Never borrow for pleasure, only for financial emergency
Let Spotya! be Your first Step in Getting a Payday Loan!
With Spotya, receiving the cash you need is easy. Our simple three-step process connects you with a direct lender to get the money you need the next business day. In as little as a few short minutes, you'll be on your way to your cash solution. Get started now with our online application. It's that quick and that simple.
Step #1:  Fill out the simple online payday loan application.
Step #2: When approved you'll be given an offer from a lender, accept or reject.
Step #3: Your money will be electronically deposited into your bank account the next business day
When You're Ready to Borrow with Confidence, Chose Spotya!
What can I expect from applying with Spotya!?
Simple online application
Easy Qualification
Response to your application in minutes
Past credit never a problem
Competitive rates and terms
Cash in your account next business day
Receive your money the next business after you apply!
Military personnel and family members cannot borrow from payday lenders. In October 2007, a law was passed that caps the interest rate on a payday loan for military personnel at 36% percent APR, as defined by the Consumer Financial Protection Breau.  This law applies to those in the National Guard, those in the reserve and covered dependents.
Professional customer care is only one of the many reasons you should consider Spotya! as your payday loan servicing company. You ca take comfort in knowing that when you do business with Spotya!, you're doing business with a reputable, reliable and responsive payday loan servicing company that provides fast, fair and friendly customer service.