Careers
The Spotya group consists of two divisions: a web development and online marketing arm and a web based micro-lending service that connects applicants to direct lenders for no-credit check short-term loans throughout the United States. Headquartered in San Diego the Spotya group is proud to have given a number of people a career path at Spotya Web-design & Internet Marketing (SWIM).
We have employed people, either full time or as sub-contractors, in all aspects of the new media including content writing, graphic design, programming and online marketing. We are proud to have provided on the job training for numerous employees in these disciplines as well as in the search engine optimization and management of pay per click campaigns (PPC).
We have also taken people with basic clerical skills and trained them to become loans and collections officers in the online lending service division of Spotya.com.
No matter who we employ though, we look for, and insist each Spotya employee has the right attitude. We believe that character traits like determination and a positive approach to work are not taught in the office. Those are traits best learned in home so we firstly seek employees with a "Spotya attitude."
Careers

in the New Media at Spotya
Online

Advertising Projected to Overtake U.S. Newspaper Advertising by 2011

Media research titans Veronis Suhler, and Stevenson (VSS) announced recently that online advertising revenues (OAR) will pass print media income by 2011. VSS went on to say that OAR's will grow by more than 21 percent per year for the next three years, and will reach $62 billion in revenues by 2011. With print advertising expected to total $60 billion in the same year, this represents an historic realignment.

Those amazing statistics have driven many social commentators to assert that the digital revolution of the last twenty years will have a greater impact on humanity than the introduction of the printing press.

So if you are thinking about your career right now, you might consider a career in the new media at Spotya.

Web design, graphic design, animation, motion graphics, content writing, e-commerce, PPC campaign management, —the list goes on and on.
Careers

in the New Media

At a time when the Chrysler Corporation—one of America's founding industrial icons—-was sold for less than 5 percent of the value of Google, a company that did not exist 12 years ago, it is clear that a career in manufacturing may not be the best career choice. It doesn't matter if you are a teenager just starting out or a mature breadwinner looking for a career change, there is now an array of jobs you can consider that didn't even exist twenty-years ago.

So what role can you play in the new media, what's the right job for you?
Web

developer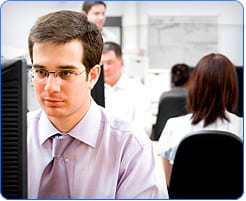 This is really the engine room of the new media, and like any design process it involves imagining, forethought, groundwork, modeling and execution of digital media content via the World Wide Web using Internet compatible programming languages such as HTML.
This digital content, once created is stored on one or more web servers. These servers then present this information, that can incorporate interactive features and interfaces, to anybody on the World Wide Web who uses the unique coding of the page that is called a Uniform Resource Locator (URL). The web designer can use plug-in modules such as Flash, QuickTime and Java run-time to create multi-media experiences for the visitor.
Unfortunately the days of the self-taught web designer have probably gone the way of the horse and buggy, unless you are very, very good and have been "playing with computers and building your own web sites since kindergarten. So you will probably need formal training to compete in today's marketplace as a web designer.
Graphic

Artist

This is a career that marries the aptitudes of those who are both technically minded and also creative. As a graphic artist working on web sites you'll really be a member of the advertising industry who'll gather together, images, motion graphics and typography to devise an overall design for web pages. If you are looking for a career in the new media, and you like drawing, sketching or photography, then start putting your portfolio together now. Start thinking about a career as a graphic designer in the digital age. At Spotya we have used contract graphic designers but this skill is often a part of the web designers bag of tricks so we create our e-works of art in-house..
Sales

and Marketing in the Internet Age
Web

Content Writers, SEO specialists and PPC Campaign Managers

Selling in cyberspace is totally different from what marketers do in the bricks and mortar world. The first step for an e-commerce marketer, using a web site as his virtual store, is to drive visitors to the site. There are a number of ways to do that, but the most powerful , the most effective, is to have search engines direct those potential clients to your e-store who use a keyword search related to the products or services you are selling. Just remember there were more than 6.5 billion keyword searches made in June of 2008—more than the total number of people in the world— so there are a lot of future customers using the Internet to find new goods and services.

Another point to remember for budding e-marketers is that over 70% of people seeking local merchants now prefer to use the Internet to find what they are looking for, not the yellow pages.

The first way to get your name at the top of a search engine's list for the products you sell is to use what is known as Pay Per Click (PPC). Another way is to "optimize" your site with text that relates to what you are selling. This is one aspect of what is known as search engine optimization (SEO). This is a new discipline that colleges are still creating courses for so we train our SEO specialists in-house, which we compliment with seminar education.

Web content writing is another burgeoning field that requires unique aptitudes and skills. Courses in "How to Write Advertising Copy" are a good start in learning this discipline. You are really often writing advertising copy, because you are also trying to get the visitor to click on a prompt and complete the web site's sales cycle. Here at Spotya we employ contract web content writers as well as in-house wordsmiths.

There are various private colleges that have introductory programs in these disciplines, or you can get into a number of these fields via courses in the advertising industry. You might also want to take courses in journalism, where specific courses for web reportage and writing are offered.

Then there is the marketer who sells space on a web site. It is just like selling advertising space in the print media, except instead of column inches it's so many pixels. The concept is the same though. It is based on traffic and demographics. There's a little more than that involved, but that's the idea.

This is an exciting field that will be a fit for those with a liking for stats and people.

So Spotya often needs SEO specialists, content writers, online sales people and PPC campaign managers in our online marketing group.
Programmer

or Developer

If the first image that comes to your mind after hearing the word programmer, is that of a buttoned down nerd in a shirt and tie writing code for an insurance company, then think again. Many consider these guys and gals to be the elite occupations or job choices for those wanting a career in the new media.

You'll need to like math, be logical, organized and disciplined. You'll need to like problem solving and be able to wrestle a problem to submission. If you have these aptitudes the sky is really the limit and the world your oyster.

Spotya employs contract programmers on occasion and likes to keep a pool of programmers with differing specialties, on file.
Clerical

Staff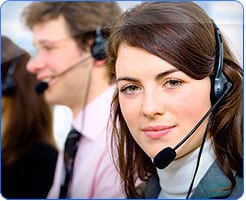 Spotya.com is always looking for competent people, with a Spotya attitude to join the team of online loan servicing and collection officers. We encourage our employees to learn all aspects of this business and will help those who show potential rise to the level of their potential.
There will be openings for team leaders, analysts and accounting staff as we grow. Spotya is a Company that cares for our staff and wants to see each individual become all that they can be. We do provide benefits to all employees after a trial three month period, so why don't you investigate becoming a part of the Spotya family?
Your

Future

There are lots of other careers in the new media but they in some ways all relate to the job disciplines described above.

Just a word of advice: Don't get caught up in all the hype or listen to the technophobes who say computers are becoming too pervasive. Computers and the digital superhighway are just tools that the new media can use to benefit us all. And remember, those who claim that the new media will be the undertaker for book and print literacy, will probably turn out to be totally wrong.

Both are delivery mediums for human thought and creativity: Both can be complementary servants for us all.