Cash Advance, For When You Need Cash Fast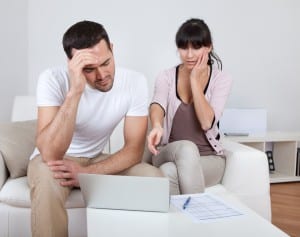 Get a cash advance when you need cash fast overnight. We all know what it's like to be in a situation where cash is tight and the funds are not there when you need it most. Financial emergencies and unexpected costs can range from car breakdowns to unplanned visits to the doctor or dentist. That's when a cash advance can help. Spotya!, can connect your application to a direct payday lender the minute you fill out your application. Our partnering lenders know how important it can be to get those emergency funds in a hurry. We'll make the process of getting a short-term cash advance simple, convenient, and stress-free.
A Cash Advance should only be used when a cash emergency arises. Never get a Cash Advance until you have exhausted all other options. Interest rates are high and can cause more damage than good. Borrow only what you need.
The cash advance online process is simple
With the speed of the Internet and the ease of online processing, Spotya! Cash Advance is a servicing company that provides customers a fast online application process that connects the borrower to a direct lender within a few minutes with only some basic information. As long as you have a steady job, a checking account with direct deposit, and you meet the minimum monthly income requirements, we can get you started. 
Aside from the timeliness and simplicity of applying for a safe cash advance online through Spotya! services, there are no credit requirements. The application process is not bogged down with credit checks during the approval process to prevent you from being able to borrow.  Your cash advance amount will be based on how much you make every month and the state you live in will determine the max amount of cash that you can borrow. Once you are approved, the direct lender will deposit your money directly into your bank account. All this is done from the comfort of your own home! You can apply right from the convenience of your PC, laptop, or smartphone.
Getting a cash advance fast
Spotya! makes it a priority to connect borrowers with a direct lender. Our goal is to match you with a lender that provides you with the best value and service. Military personnel and family members cannot borrow from payday lenders. In October 2007, a law was passed that caps the interest rate on a payday loan for military personnel at 36% percent APR, as defined by the Consumer Financial Protection Breau.  This law applies to those in the National Guard, those in the reserve and covered dependents. 
At Spotya! we got you covered! Apply today and get the service you deserve.