How It Works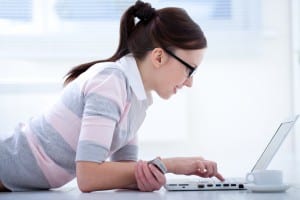 Unlike a bank, credit card or traditional loan, a payday loan can be obtained easily. At Spotya! Cash Advance Service, we make the application process fast and easy by connecting you to a direct lender. Our primary lender is Owisda. If they cannot fund your loan, we'll do our best to find you a lender that can. It's our goal to provide you safe and secure, easy access on-line application experience to get you the money you need quickly. In most cases, if you apply today, you'll have your money tomorrow. The requirements for an Owisda payday loan are simple and in less than 5 minutes, you can receive an answer shortly. 
Owisda's requirements are simple. You must earn at least $1,400 monthly.  You must have an active bank account and your regular payroll must be directly-deposited into that account. You must have no more than one outstanding payday loan. Upon preliminary approval, we'll send you a bank verification or you can email a recent copy of your bank statement which will show us that these requirements are met.
Your application will be strictly confidential. Once your information is verified through the qualification process, you'll be contacted by one of the customer service representatives to arrange the funding after approved.
In some cases, applicants may not meet Owisda standards. But don't give up. With your permission, Spotya! will forward your application to other payday lenders who may have less stringent requirements. Complete the online questionnaire.
Upon our confirmation, email a recent bank statement.

Accept our approval and receive your loan.
Arranging your payday loan is never complicated. At Spotya, "We've got you covered."