How It Works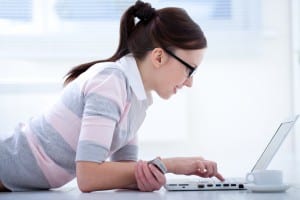 Unlike a bank, credit card or traditional loan, a payday loan can be obtained easily. At Spotya! Cash Advance Service, we make the application process fast and easy by connecting you to a direct lender. Our network of lenders gives you the best chance of handling that cash emergency. It's our goal to provide you safe and secure, easy access on-line application experience to get you the money you need quickly. In most cases, if you apply today, you'll have your money in your bank account the next business day. 
Fill out the Spotya! online application
Wait a minute or two while we try to match you with a Payday Lender. Online approval takes only a few minutes.
Once we connect you with a lender, thoroughly review your documents.
Once you agree to the terms e-sign your document. Generally, your funds are in your account the following business day.
In order to apply, you will need a valid active checking or savings account, be 18 years of age or older and be a US resident. According to the Military Lending Act, military personal and family cannot apply. The Consumer Financial Protection Bureau, states that this law also applies to those in the National Guard, those in the reserve and covered dependents. 
Use Caution When Borrowing
Payday loans also know as cash advances are easy to obtain. They are quick short-term mico-loans. They take minutes to acquire and your lender takes a big risk with no collateral. Intern your interest is very high. We always advise exhausting all your efforts to get the cash you need befoe borrowing. Used properly your loan can be a good tool getting out of your cash crunch. Remember to never borrow for pleasure and borrow responsibly. Spotya! is ready to guild you through the process.