Online Lenders Providing Fast, Secure, Reliable Service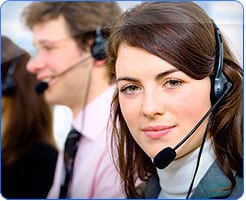 With so many online lenders to choose from, how do you know when you're dealing with the very best? On the surface, many online lenders appear to be the same, but with a little investigation, there can be many differences. This is what you look for when searching for a payday lender. First, you'll want to know the rates and terms. Second, do they have a phone number listed on their website? Third, have you checked the reviews on the company?
At Spotya!, we understand that everyone experiences occasional financial setbacks. Spotya! has taken the guess work out of finding the right lender for you. We have a database of online lenders all of which want your business. Why fill out several applications when you can just fill out one. Once your application is filled out and submitted many online lenders will be able to view it at once. You can also rest assured that you will get a safe and secure payday loan from a qualified lender.
First and foremost is to remember that a Cash Advance should only be used when a cash emergency arises. Never get a Cash Advance until you have exhausted all other options. Interest rates are high and can cause more damage than good. Borrow only what you need and borrow responsibly.
No Stress… No Hassle… No Problem!
Although we are not a direct lender, we work with the best direct online lenders in the business, to service your cash advance. Qualifying for a loan starts with Spotya!. With Spotya!, there are never any confusing forms to complete or embarrassing lines to stand in, everything is completed right from your laptop, smartphone or PC.
Most people can qualify for a cash advance when they go through Spotya!. The basic requirements for a cash advance are a job and checking account that includes direct deposit. In fact, when you apply with Spotya!, our approval process is fast. Most loans are per-approved in minutes after the application is submitted. We believe that our fast, fair and friendly service is what has made us the best place to go when you need a loan from an online lender.