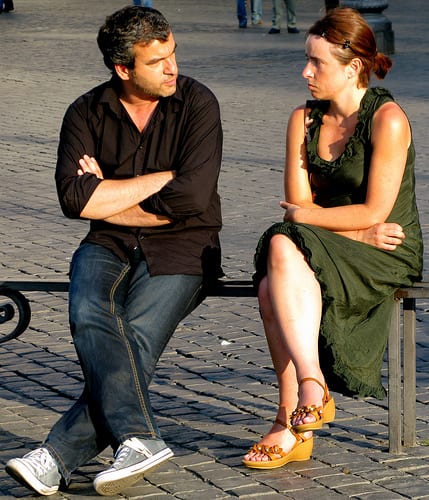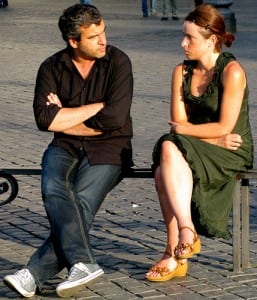 Even though many households swim in credit card debt, unemployed spouses may once again obtain new lines of credit. In 2009, creditors lost their right to approve credit cards to stay at home spouses. The CARD Act was amended that year to block creditors from issuing cards to those with limited or no income. Third party income was no longer used to support debt. The Credit Card Accountability Responsibility and Disclosure Act (CARD Act) amendment made sense. With so much debt filling the homes of Americans, why set people up to obtain more? Those will little to no income were not to have access to the debt opportunities brought on by revolving credit cards. For those spouses who stayed at home, this new rule was not appreciated. Lawmakers have again amended the rule  in favor of the stay at home spouse. Card issuers will once again approve lines of credit to those spouses supported by the other, but what does these mean for cash advance loans?
Shared bank accounts give all parties access to the available cash balance. House-wives and house-husbands will have access to their own lines of credit. Creditors will rely on a spouse's income to support the payoff. It is the household's responsibility to pay the new debt efficiently. Creditors are banking on the success of the relationship and a spouse's employment for payment.
How does this affect cash advance loans?
This isn't the case at all when it comes to online cash advance loans. Just because a spouse is listed on a joint bank account, it doesn't give them opportunity to apply for a cash advance. Applicants must show proof of their own direct deposited income in order to qualify. If they are relying on their spouse's paycheck, then the spouse will have to be in on the application and sign the contract too. This helps to protect the income earner from hidden loans and the direct lender from an upset spouse. Responsible direct lenders will not be part of any secret loan. If the applicant can show proof of a qualified income, the loan is based solely on that income. Approved loan amounts are based on the applicant's take-home income; no income, no loan.
There is too much that can go wrong with an online cash advance and an unaware spouse. Creditors and direct lenders are not in the same boat when it comes to lending practices. There are too many what-if scenarios to create problems on both ends. It is important that everyone involved is fully aware of all terms and conditions of a short-term loan payoff.
*Break-ups – Who is responsible for paying the debt the relationship dissolves? The name on the account is the responsible party. The risk of default is too high when the person has no income.
*Secret discovered – Too many potential problems once the secret is discovered.
Debt is a contract between borrower and lender. Both parties are responsible for their part in following the terms and conditions of the money transaction. Don't hide anything from the lender or your spouse, especially if the spouse is the bread earner of the family. Don't bring third-party money into the equation until you and your spouse are in agreement.