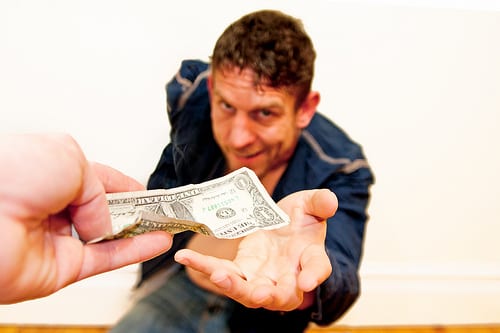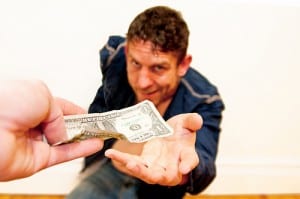 The short-term loan industry is mostly connected to direct payday lender companies. There are a few banks and credit unions that also provide these types of fast cash loans only they carry different terms and no regulations. Before you take out any type of short-term loan with any type of lender, do your research on which one would work best for you.
Banks and credit unions will only provide loans for their current customers. This limits the availability to those looking for a fast cash advance. If you do have a good standing account with your bank and they offer these types of loans, you have one more option when searching for emergency cash. It is important to read through all terms and conditions for each lender to make sure you can handle the payoff accordingly. If you are not able to pay back the loan without further money stresses, it is good to know what kinds of consequences you may be looking at.
Read through all payday lender terms and conditions.
*Most direct payday lenders will have set up an automatic payment through a debiting company in order to collect their money. Banks and credit unions have direct access to their borrowers' accounts.
*Banks know firsthand when your direct deposits come in. There is no time lapse to collect their money. Some people try to redirect their deposits in order to prevent the banks from debiting the payment due. Have you ever been penalized by your bank? You may get more than an NSF charge from your bank. There have been reports of banks actually freezing accounts when a borrower tries to dupe them out of their money due.
*Some states regulate your payment options to direct lending companies. Most responsible lenders would let you work something out as long as there is a good standing relationship between you. Communicating a problem with payment before the assigned date is the best type of communication you can keep with any type of lender. How the company handles it will tell you what kind of lender you will want to work with. Make sure the lender has some sort of alternative plan just in case you do run into trouble paying the full loan back on the original due date.
*Pay close attention to any additional fees charged for making alternative payment arrangements. With typical direct payday loan lenders, there will be additional interest charges towards any balance which is extended. Many responsible companies would offer you the opportunity to buy down your loan and decrease the fees with each payment. If you work with your bank, they may just want to collect the balance plus fees and offer you a new loan if your account needs additional support.
Bad credit payday lenders are willing to help those with poor credit scores. Banks may choose not to. Their loans may offer you more money than a direct lender if you can get one, but their conditions may not suit your best financial interests. A frozen bank account will surely create a flood of fees from all over despite good intentions.
Protect yourself, protect your account and plan for your finances accordingly. If you need to get a fast cash advance, don't assume one lender is better than another, find out for sure before you apply.