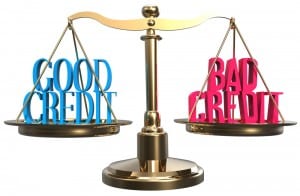 The obvious question before examining how to shop for a direct payday loan is whether a direct payday loan is right for you.  The answer to that question depends on a number of variables. How much money do you need? How soon do you need it? How long do you need it for? What can you afford to pay in payments? How soon can you pay it back? Understanding the purpose of a direct payday loan is important because just as in other types a credit, payday loans and cash advances will not solve every financial challenge and therefore are not for everyone.
Direct payday loan lenders will fund your loan
In a nutshell, direct payday loans are made by companies who approve and fund loans using their own money as opposed to companies which take your application and then forward it to a lender for a commission.  Obviously, it makes more sense to do business with a company that funds their own loans than one who doesn't.
Borrowers considering applying for a direct payday loan should understand that direct payday loans are designed to help borrower's bridge the gap between paydays. They should only be considered when used to satisfy an unexpected bill or emergency.  Direct payday loans are easy to obtain but can be easily abused.  If you're experiencing a short term problem like an unexpected medical, dental or repair bill and can comfortably repay your loan on your next payday, a direct payday loan may be worth considering.
If you've decided a direct payday loan is right for you, how do you proceed? Direct payday loan companies must be licensed and are therefore state regulated. The borrower's state sets maximum rates and policies. While every direct payday loan company must follow state guidelines, rates and fees can differ from lender to lender. Shopping for the competitive rates and terms clearly makes sense. Contacting a few companies and asking a few simple questions it will be easier to determine which lender is right for you. Seek out the following information:
Whether or not the company you're applying with is licensed. If so, where?

Do they fund their own loans or refer your loan to a lender that does?

Do they run a credit report?  Most direct payday loan companies don't consider past credit history which is one of the reasons a direct payday loan is so attractive?

Ask them to explain their rates and whether or not there are any hidden fees.

Can they wire transfer your funds into your bank account or do you have to visit their location? Many payday loan companies are using the internet to process and fund direct payday loan requests

Do they have a rollover policy and if so, what are their rollover fees?  Some lenders will allow borrowers to make a partial payment or may split your repayment plan over more than one pay period.
Finding a direct payday loan company is easy. With more than 23,000 payday loan companies in the U.S. alone, finding one that's reliable and convenient shouldn't take a lot of time.  Remember, even though financial emergencies can be stressful, researching the right direct payday loan company today can save you a lot of heartache tomorrow.