Payday Loan Online, One Application Has You Covered!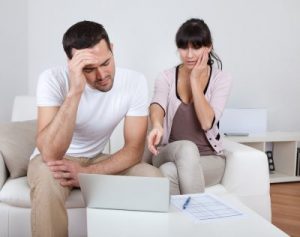 Have you ever felt the need for a payday loan online? Everyone experiences an occasional financial setback. Those unexpected car repairs, medical or dental bill visits can create a lot of stress, especially when they occur between pay periods. So when those unexpected emergencies arise where do you turn? For many families, the answer is a payday loan online, because they're fast, simple and easy to obtain. In most cases, I can have the cash in my account the next business day. That's where we come in. We're Spotya!, and we're payday loan online service specialists.
Most people jump from application to application trying to find the online payday lender. That's not necessary with Spotya! you apply only once. When you push "SEND" your application is seen by many online payday lenders all wanting your business. Applying for a payday loan online with Spotya! is easy. While we are not a direct lender, we are here to connect, a direct lender. Anyone over 18 years of age with a steady job and bank account with direct deposit is welcome to apply. Most lenders disregard conventional credit, so past credit history is never an issue and there are no cumbersome forms to fill out.
A Word Of Caution For Payday Loans Online
We like to caution anyone applying for a payday loan online. Since the process is fast and simple and in many cases easy to qualify it can get you in a debt trap.  Often times we panic when that financial emergency arises without looking at all our options.  here are some things to keep in mind:
Only borrow what you can pay back
Interest rates can be 200% to 700% depending on how long your loan is needed.
Keep in good standing with your lender, you may need them in the future
Your loan will be debited from your bank account on your next pay date.
Loans are small micro loans usually between $200 and $500 dollars.
Make sure all fees and interest are disclosed from you from the lender.
Your lender's risk of repayment is very high so your interest rate will be high.
Fees range from $10 to $25 per $100 dollars borrowed.
Borrow responsibly exhaust all your efforts to get your cash crunch handled before turning to payday loan online. Try borrowing from a friend or family or getting a cash advance on your next paycheck. Ultimately the decision to borrow is yours. Spotya! wants to be your first choice when meeting your cash need. We've been serving customers for over a decade.
Spotya Uses Best Practices
Members of the military cannot apply for payday loan online nor can family members. In October 2007, a law was passed that caps the interest rate on a payday loan for military personnel at 36% percent APR, as defined by the Consumer Financial Protection Breau. This law applies to those in the National Guard, those in the reserve and covered dependents.
We're Only A Quick Click Away
Our payday loan online application process is simple and reliable. With the quick click of your mouse, you'll be on your way to that payday loan and cash advance you need to meet any unforeseen obligation. Need a payday loan online? With Spotya!… Problem Solved!