A Pay Day Loan Could Be A Better Option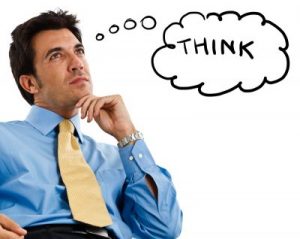 For those circumstances requiring urgent cash, look no further. If you are seeking a pay day loan, Spotya! is the first step in finding a solution to your fast money needs. Spotya! is your online payday loan central. We are not a direct payday lender but a servicing company. We work with some of the top lenders in the business. With one of our lenders, you'll get your money crisis under control. A payday loan can be a better option than the cost of an overdraft check fees from the bank or getting your electricity reconnected.
First and foremost is to remember that a Payday Loan should only be used when a cash emergency arises. Never get a Payday Loan until you have exhausted all other options. Interest rates are high and can cause more damage than good. Borrow only what you need and borrow responsibly.
Pay Day Loan Emergencies
Emergencies occur when least expected! There are a countless number of situations that can only be resolved by getting quick cash into your checking account right away. At Spotya!, we can find you the cash you need with the impeccable service you deserve. You can apply for a pay day loan from your laptop, smartphone, or PC right from the solace of your home. If you complete your application you'll have an answer in minutes and you could be funded the next business day. Your lender will debit the agreed amount from your checking account on your following payday.
To apply, you'll need to be 18 years of age and have a bank account with direct deposit to get started. It's simple to get that online pay day loan when you make Spotya! your first step in the process. When you need to cut that emergency crisis down to size and make until payday rolls around, start with Spotya! It's fast and hassle-free!
Pay Day Loan Online Credit Concerns
If your latest credit report isn't where you'd like it to be, don't worry we've go you covered. Most lenders don't evaluate based on credit. So if you're confronted with a situation and you need cash that won't wait until payday then get started now!
The Benefits of a Pay Day Loan Online
Simple and safe payday loan online application
Fast & easy approval
Cash deposited to your account up to $1,000.00 by tomorrow (provided you apply before 11 a.m., Monday to Thursday)
No hidden fees or credit check
Payday loan 100% online
Legendary customer service
Great rates
Spotya! Provides Good Practices
Military personnel and family members cannot for a pay day loan. In October 2007, a law was passed that caps the interest rate on a payday loan for military personnel at 36% percent APR, as defined by the Consumer Financial Protection Breau. This law applies to those in the National Guard, those in the reserve and covered dependents.