A California Payday Loan Is Good After you Exhausted All Other Efforts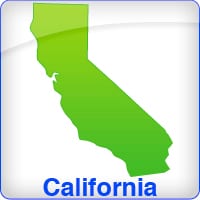 When is it time for a California payday loan? When you have exhausted all other efforts to get the cash you need, then it's time to turn to Spotya!. We've been serving our industry for over a decade. Spotya! understands the needs of the good people of California and has tailored their emergency loan service with our customer's in mind.  Spotya! knows how to give California citizens, great service, and respect. Number one priority at Spotya!, is to cut through the nonsense demanded by other lenders. Our lenders get your online payday loan funds to you, within 24 hours.
Military personnel and family members cannot for a California payday loan. In October 2007, a law was passed that caps the interest rate on a payday loan for military personnel at 36% percent APR, as defined by the Consumer Financial Protection Breau.  This law applies to those in the National Guard, those in the reserve and covered dependents.
A California Payday Loan Can Be A Reliable Resource
Spotya! is not a direct lender but a loan service provider. One short application can get you the funds you need the next business day. Why fill out endless applications when you can fill out only one that will put you in front of many lenders. Spotya! has reinvented how California is served in their demand for a reliable payday loan. Spotya! does not follow the lead of other lending institutions. The Spotya! mission, is to provide a fair, fast, no hassle, application process.   We lead the industry from Los Angles, San Diego, Fresno, San Francisco, Sacramento, to Long Beach with borrower-friendly, high-level customer care. Your application can be approved in minutes not hours.
We Encourage  California Payday Loans Surpasses Truth In Lending Act Mandates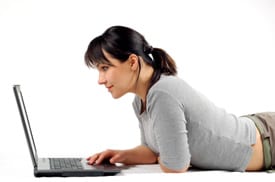 It is never Spotya!'s goal to put our customers in a financial hole. We advise responsible borrowing. We want to encourage you to seek out the cash you need from family, friends or even an employer before getting an online payday loan.  Even those lenders that advertise low-cost payday loans have high rates. So don't be deceived! Payday loan interest rates are high regardless of the lender. The rates can range from $10 to $25 per $100 depending on the state your in or the lender you're borrowing from. That equates to a 200% to %700 interest rate.
California Payday Lenders Have  Their Own Checks and Balances
As for those credit inquiries on your credit report. You'll never have to worry about them because payday lenders do not use conventional credit checks. Each payday lender has their own checks and balances.  Spotya! offers, fast, easy, service to meet that short-term financial crisis.  Spotya!'s service has raised the bar on payday loans in California. Many cities like San Jose, Santa Ana, Riverside, Bakersfield, and Anaheim have made Spotya! their first choice for a California payday loan.