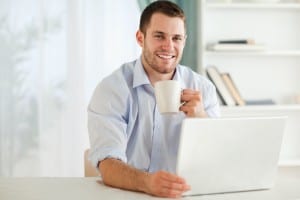 Good direct payday loan lenders are companies offering short-term loans to customers who are in need of quick cash in-between pay periods. Once the customer is approved for the loan, they agree to pay back the loan on their next pay period. If the customer is unable to pay the loan off in entirety when it is due, fast payday loan companies will provide an extension. An extension is when the direct payday loan is extended until the customer's next payday. However, the customer agrees to pay the interest set by the payday advance online company.
Find responsible direct payday loan lenders
Due to the amount of interest involved in paying back these loans, most companies have received a bad reputation. They are seen as dishonest and taking advantage of those who are in need of financial assistance but have nowhere else to turn to but these companies. However, there are many honest direct payday lenders who are willing to assist the customer and help them make the right choice.
To find out if a loan company is honest, do a background check on them. Contact the Better Business Bureau to check out the company's ratings and customer reviews.
Check online and various review sites. There are plenty of them and plenty of reviews from previous customers. They will provide you with their personal experience with the company. Ask your friends and family members if they have any experience with companies and which ones they recommend. This is one of the best ways to find out about any company by asking friends and family members their experience. Before you apply for a loan, be sure to read over the company's website.
Does it look legit? Are there a lot of pop-ups? Is there a phone number to contact them? You should consider all of these things before providing your information. Make sure the website is secured before entering any personal information. You can tell if the site is secured by looking for the "lock" image at the bottom of the page or if the url has "https" in it. Be sure to read the information about the interest and fees. Many people get in a bind not understanding or reading the payday loan's interests and fees attached to the loan. Although all payday loan lenders have high interest rates, some are higher than others.
Make sure the company is located in the United States. This is important. When searching for a lender online, you'll come across some that are not in the United States. These companies are not regulated by U.S. laws, and, therefore, the fees and interests could be very high. Not to mention, it is hard to investigate to see if the company is legitimate. Reputable payday loan providers will not allow their customers to keep borrowing or extending loans. They will provide money management information to their customers and help their customers budget their money. Making wise financial decisions, budgeting and properly managing your money will help you avoid the cycle, plus, it will also help you pay back the funds.