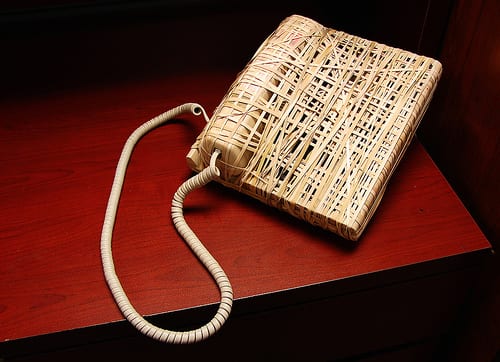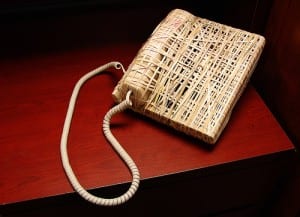 Tired of having your direct cash advance lender calling you at home or even worse at work? No one likes to be bothered with phone calls looking for owed money. Unfortunately, if you don't pick up the phone and talk to them, it probably won't stop. If the direct lender does give up, it will not be of any relief to the borrower. Collections is the next step for a loan in default. Who would you rather talk to?
If you did your homework when looking for a direct cash online lender, it will pay off now that something has gone wrong. Who knows what kind of emergency costs may pop up during your loan term? A stressed budget can only handle so much. Believe it or not, responsible direct lenders understand this. You may not know it because you don't answer their calls.
Pick up the phone. Talk to the person on the other end. As long as you are upfront and honest about your situation and make attempts to pay the debt back, you will find that it is worth your while in the long run. After all, the cash advance company serviced your loan application based on the promise that you would pay it back, it's how the borrowing process works. The interest charged on your loan is not a surprise, you accepted the terms and conditions before receiving the funds.
Address direct cash advance lender collection calls honestly
The sooner you answer the call, the better. Making someone or some company wait for their money delivers less flexibility. A more favorable option would be to initiate the call yourself. You know what is going on with your finances. As soon as you know that you cannot afford the full payoff, place a call into the direct lender. Believe it or not, there is another person on the end of a good reputable company. They know customers struggle with finances and will often have a few options. Don't expect a free ride. Companies will still expect finance charges to be paid. Loan extensions will bring additional finance charges just like a revolving account would as the due date is pushed further ahead to give borrowers more time to pay the money back. What you should look for is a cash advance company that won't inflate those charges just because you need more time. There should not be any other additional cost besides interest to extend a loan. If you did your homework in the beginning, you won't have anything to worry about now.
If you ignore the problem, you will encounter NSF fees. The cash advance direct lender attempted to debit your account and there were no funds to cover the payment. Any merchant would do the same. Your bank will even slap you with an overdraft fee. If you had called ahead of time, your lender could have moved the date for you. There are ways to simplify your debt troubles. Keeping additional costs out of the picture just makes sense.
Answer your phone. You can save money with the help of cash advance lenders that work with their customers. Do your homework to find a best direct lender when looking for an emergency cash loan.