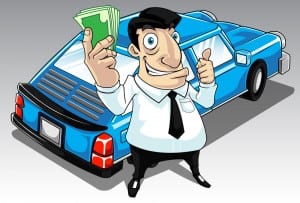 Are people seeking out fast cash advance loans online because they are unaware of other types of money options? A recently published article suggested it was a cause for short-term loan overuse. If you look at debt problems throughout households across the county, it seems obvious that folks are well-aware of other money opportunities and find additional alternative measures to gain cash when they seek out a direct lender.
Most direct lender customers are already credit challenged due to over use or mismanagement of credit cards or bank loans. I can't imagine someone is not aware that credit cards offer cash advances, but rather they choose not to take advantage of the higher interest option or may no longer have available credit.
Cash advance loans online are one of many money options.
Besides the obvious direct cash advance loan online, where else could a person go for money that is already credit challenged?
*Banks and credit unions offer their own version of short-term loans. The interest on these loans is still typically much higher than other money options. A person must be a current customer and have their accounts in good standing.
*As mentioned above, credit cards do offer cash advances. The amount is only a small percentage of the credit limit and will carry increased interest rates.
*Friends or family may be willing to lend money if they have it.
*Use a guarantor loan. If your friend or family member does not have access to cash but their credit is good they may sign for the loan.
*Title loans use a car's title as collateral for a secured loan against the value of the vehicle. Borrowers will still have full use of their vehicle as long as payments are made towards the loan. These loans carry high interest and credit scores are not qualifying factors.
*Pawn shops offer small loans against the value of personal property. The property will be held in-store until the loan is paid in full.
No matter which option you choose, you will pay for the service through interest charges, service fees or both. It is important to understand the terms and conditions. Even if you borrow from friends, it would behoove you and your future relationship to practice the same payment methods as any other service. If you have a guarantor for your loan, your mismanagement will affect their credit as well as make them responsible for all payments. Don't take advantage of their kindness just because they are not a business and won't report you to the credit bureaus.
Just because some of these short-term options are not part of any recorded credit history debt, not paying them will either get them sold to a collections agency or your personal property will be collected and sold to cover the cost of the loan plus give the lender a nice little profit.
Be aware of all financial matters. Whether you are applying for a home mortgage or a short-term loan, it is important to understand how the loan will work and be clear about your responsibilities. Taking responsibility for your debt is very important unless you enjoy budget problems. A direct cash advance lender will help out in a flash as with many other alternative money options.