A $1000 Payday Loan Can Help In That Cash Crunch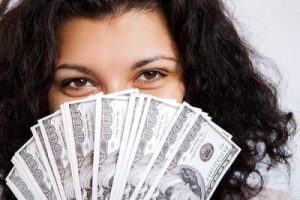 A $1000 payday loan may help you out of your crunch. At Spotya! we know that cash issues can come in all different shapes and sizes. We understand that life can throw you a curve ball regardless if you are in between paydays or not. We help you get through the process.
Why $1000 Payday Loan?
Most payday loan companies loan $100 t0 $500. There are still a few companies that loan up to $1000. Some states will have a cap on payday loans. When you apply with Spotya! your application is presented to many payday lenders giving you the best chance to get you a $1000 Payday Loan. Make sure you exhaust all your efforts to get the cash you need. Payday Loans are expensive, even loans that are advertised as low cost are still very expensive. It's always best to borrow from a friend or family member. You may even try to get a cash advance from your employer.  Ultimately getting a $1000 payday loan is your choice and Spotya! is here to meet your need. A fast cash payday loan that starts with Spotya!. Once approved you could have funds in your account overnight
How can a $1000 Payday Loan help you?
Your $1000 payday loan can be a great tool in meeting your financial need. Keep in mind that fees range from $10 to $25 per $100. Depending on how many days you may have your loan, your interest rate can range from 200% to 700%. Your payday lender will disclose fees and interest rates in your documentation. Your loan will be debited from your next pay date. Only borrow what you need and keep in good standing with your lender. You never know when you'll need your next spot of cash.
A fast cash $1000 payday loan starts with Spotya!.  Once approved, you could have funds in your account overnight. We'll get you started on the process of qualifying for a payday loan. If unexpected expenses are getting you down or you simply don't have enough money to make it to your next payday, we're here for you. We offer a fast, safe, simple, and convenient application process.
Spotya Uses Best Practices
Military personnel and family members cannot apply for a $1000 payday loan. In October 2007, a law was passed that caps the interest rate on a payday loan for military personnel at 36% percent APR, as defined by the Consumer Financial Protection Bureau. This law applies to those in the National Guard, those in the reserve and covered dependents.