A Payroll Advance Offers A Simple Solution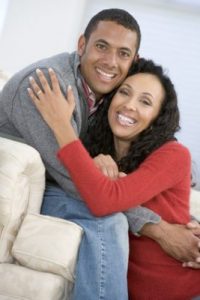 A payroll advance can help in that cash crises. When your financial situation becomes too much handle and you need to make it to your next payday. Spotya! has the solution. We have a full database of lenders ready to meet your need. Spotya! is a payroll advance servicing company offering a simple solution to your cash crunch. Why fill out several applications when you can fill out one? One application gets you the best chance of funding, with the cash you need in your bank account the next business day.
When that financial emergency arises, don't panic! First, try to exhaust all your efforts to get the cash you need before turning to a payday advance.  A payroll advance comes with a high-interest rate, regardless of the lender. Remember to borrow only what you need and never borrow for pleasure. Your loan will be debited from your checking account on your net pay date unless you're in between pay dates then it would be debited on the following.
Spotya! Provides You with Lenders That Have Competitive Rates
Payroll advances are small mico-loans between $100 dollars and $500 dollars. They can be a great tool for that car repair, vet bill, overdraft or for any other cash emergency. Whatever the case borrow responsibly. Spotya! provides you with lenders that have competitive rates and value and service you deserve. Your payday lender will provide you with full documentation of your interest rates and you will never have any hidden fees.
Military personnel and family members cannot apply for a  from payroll advance. In October 2007, a law was passed that caps the interest rate on a payday loan for military personnel at 36% percent APR, as defined by the Consumer Financial Protection Breau.  This law applies to those in the National Guard, those in the reserve and covered dependents.
Always Borrow Responsibly
Spotya! wants your quick cash to work for you. That's why we always advise responsible borrowing.  We believe that if a customer's short term financial need is met and paid back on time, then we've done our job. We've put together some reminders so you can make a valued decision.
A payroll advance is a loan that is between $100 and $500 dollars.
Your loan will be debited from your bank account on your next pay date.
The cost of your loan will range from $10 to $25 per $100 dollars borrowed.
Your fees will be converted into an interest rate, providing more disclosure.
Interest rates can be 200% to 700% depending on how long your loan is needed.
Keep in good standing with your lender.
Only borrow what you can pay back.
Never borrow for pleasure, only for financial emergency
Whatever your cash need Spotya! has been meeting the needs of borrowers for over a decade.
So What About Credit?
So what if I'm credit challenged, will it stop me from getting a payroll advance? You will never see a payday lender show up on your credit report. Every lender has their own checks and balances to verify your ability to pay. Conventional credit reports from Equifax, Trans Union, Experian are not used. You can apply right from your smartphone, laptop or PC.