Pay Day Loans Can Come in Handy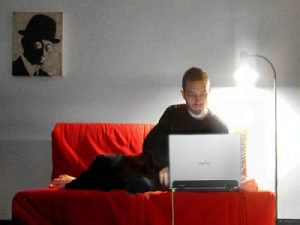 Can a pay day loans meet your short term cash need? A payday loan can be a great choice for a financial setback. Payday loans are short term only, ten to 21 days. Everybody has had a need for a quick cash advance at some point in life and it's during that time pay day loans can come in handy.
First and foremost is to remember that a Payday Loan should only be used when a cash emergency arises. Never get a Payday Loan until you have exhausted all other options. Interest rates are high and can cause more damage than good. Borrow only what you need and borrow responsibly.
Pay day Loans Are Not All The Same
You have choices, and there are so many payday lenders to choose from. Most payday lenders don't even have a phone number posted on their website. Don't forget to shop rates also, rates will vary from lender to lender. Spotya! is not a direct lender but a loan servicing company that works with many online lenders. Why apply for many lenders when you can fill out one application and could be approved in a few short minutes.  In most cases, when we experience a financial crisis, we panic and jump at the first choice that comes our way. Spotya! has got you covered providing you with the customer care you deserve. We exist to serve you, nothing is a higher priority than our customer care
Spotya! is your Wise Choice.
Evaluate your situation before getting a payday loan. First, try getting the cash from a family member or friend? Maybe your employer will give you an advance on your next paycheck. You may want to get through your financial crises on your own. Whatever your situation, we're here to steer you in the right direction. We like to advise our customers to exhaust all efforts before getting a payday loan. Even pay day loans that are advertised as low-cost are expensive. Spotya! is your wise choice.
Below We Provide You With Some Facts About Pay Day Loans
Your lender's risk of repayment is very high so your interest rate will be high.
Interest rates can be 200% to 700% depending on how long your loan is needed.
Loans are small micro loans usually between $200 and $500 dollars.
Fees range from $10 to $25 per $100 dollars borrowed.
Make sure all fees and interest are disclosed to the borrower.
Your loan will be debited from your bank account on your next pay date.
Only borrow what you can pay back
Keep in good standing with your lender, you may need them in the future
Borrow responsibly and you can enjoy the benefits of a pay day loan. It can meet that short-term cash emergency and give you the peace of mind you've been looking for.
A Friendly Reminder From Spotya!
Pay day loans can not be provided to military personnel and family members. In October 2007, a law was passed that caps the interest rate on a payday loan for military personnel at 36% percent APR, as defined by the Consumer Financial Protection Breau.  This law applies to those in the National Guard, those in the reserve and covered dependents.