Online Cash Advance Loans For Those Unexpected Emergencies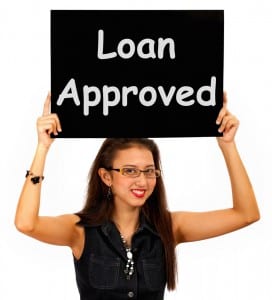 Online cash advance loans can help when those unexpected family emergencies arise. So when you're searching for cash advance lender, choosing the right lender can be difficult. With so many to choose from, how do you know when you're getting great rates and great service from an online cash advance loans company? That's where we come in. We're Spotya!, and we want to be your solution. For more than a decade, Spotya! has been helping people get the cash they need because we combine fast, fair and friendly service with payday lenders that provide competitive rates you deserve. Spotya! is a cash advance loan servicing company, not a direct lender. We partner with many direct lenders to bring you the leading cash advance options available.
First and foremost is to remember that a Cash Advance should only be used when a cash emergency arises. Never get a Cash Advance until you have exhausted all other options. Interest rates are high and can cause more damage than good. Borrow only what you need and borrow responsibly.
We've Satisfied Thousands of Customers Just Like You
When you apply with Spotya! you'll see first hand that you have received the best cash advance options online. Providing you payday lenders with low rates, quality service, and rapid funding which is the cornerstone for of any payday loan company. So when you're looking for safe cash advance loans you can do business with Spotya! with confidence, knowing that you're dealing with a company that is going to deal with you — with dignity providing you with a leading lender.
At Spotya!, we're committed to quality customer care. So you can do business with us in confidence, knowing that we've helped thousands of customers just like you since 2007.
Funding Online Cash Advance Loans is Simple and Easy
With Spotya!, many people can qualify for a safe cash advance online. Basic requirements require a job, checking account and direct deposit. Getting an online cash advance is fast and easy. Start by completing our short application and if you have any questions, call our toll-free Customer Care hotline at 888-891-1113. You'll find our customer care representatives eager to answer any questions you might have… It's that Simple!
Military personnel and family members cannot borrow for an online cash advance loan. In October 2007, a law was passed that caps the interest rate on a payday loan for military personnel at 36% percent APR, as defined by the Consumer Financial Protection Bureau.  This law applies to those in the National Guard, those in the reserve and covered dependents.
So, when those unforeseen emergencies arise or for any reason we're here to help. At Spotya!, we promise to make your online cash advance loans experience a pleasant one.