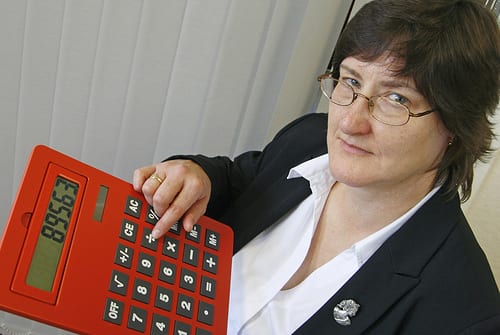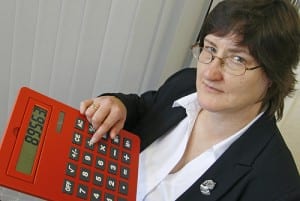 If you see a "charge off" report on your credit history, your original creditor finally took your debt off of their books. What does this mean for your credit? Since the creditor reported the loss, your score will feel negative effects for the next seven years.
Understand a "charge off"
You had a credit card account that went unpaid. The creditor tried to collect but the debt went into default. What was once an asset to a creditor has now become a liability. Eventually, that creditor will 'charge it off' their books as a loss. Your credit report will reflect this action. It will scar your credit history for seven years as of the date the debt first went into default. Even if you paid your debt to a collections agency, the original debt remains a loss to the lender.
The first two years of the seven will carry the heaviest negative effect on your credit report. Other lenders who do credit checks will see that report and most probably prefer not to risk taking you on as a new customer. If it is the only negative on your report, you may be approved for a limited new line of credit. Your offer may demand a security deposit or collateral.  Don't expect low interest rates though.
The report is less risky as you continue to make positive on-time payments and keep any other blemishes off of your report. You can regain good standing within your credit history as long as you keep from making new errors. Continue to use credit cards and pay off any installment loans in order to have new positive comments sent in to the credit bureaus.
*on-time payments
*limit credit card debt to less than 30% of the approved line of credit
*use cards in rotation so they all show activity
* don't apply for new lines of credit
In the meantime, try to work on building a savings account. This will help you stave off your need for credit. There are short-term paycheck advances that can be used in the meantime. They are not the cheapest route of help, but they are there for emergencies and direct lenders do not check credit scores. It's a savings grace until you have prepped your own emergency account.
Once you have built enough savings to keep from adding new debt to the pile, work on paying off the remaining balances. Continue to build the savings account. If you can get at least 6 months worth of monthly expenses saved for extreme emergencies, you can start to put money away for future needs.  Save for retirement or a child's college tuition.
Your past mistakes will no longer haunt your financial needs. As you continue to manage money correctly, you will begin to see the fruits of your labor in low interest offers. Call your creditors and ask them to lower your interest once your score is in a good position. Let them know you will do business elsewhere if they don't want to comply. High credit scores bring power of persuasion to the table. It is to your benefit to keep the cards you have had around for a long time.