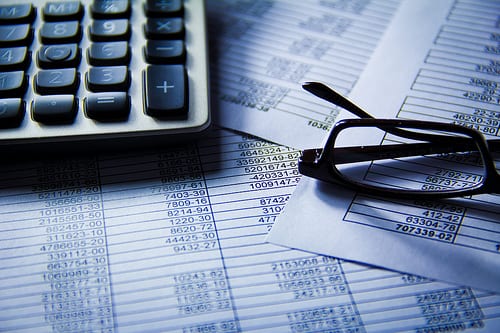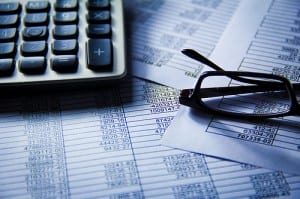 Your bank account information is a vital qualification when applying for a loan with online payday lenders. It is very hard to make corrections to an account when you disclose information from the past to today.
Payday Lenders Do No Credit Bureau Check
Online payday lenders will request bank information as proof to where funding will go. They will look at payday loan history, and to see the flow of money. An account that shows non-sufficient fund charges will draw some concern. Also, having high negative balances for an extended period of time is a red flag. Withdrawing money from your bank account is a payday lender's mode of operation. If the applicant does not manage their bank account responsibly, then he would be high-risk to approve. There may not be any credit bureau check, but the way you handle and have handled your bank accounts does matter.
Today's Actions Matter
Like with any financial activity, keeping everything as positive will help protect future money situations. Wanting to rent an apartment, buy a new car or home? Even setting up utility accounts will, in many cases, bring your credit under view. It is an essential tool for a potential creditor, company, or in some cases, future employer to make an opinion about you. Managing money every day is the best way to promote success with your finances.

Keeping My Bank Account in Good Standing
Keep track of your spending, so you do not make an overdraft. Many banks will have either email or text alerts if your balance falls below a chosen amount. Try to manage how much is in your account. Know what payments are pending and when the next deposit of money will be. This will help you regulate your spending on those daily extras, which can sneakily add up and drain our bank accounts.

Open your mail. Letting bills pile up or misplacing them may cause an untimely payment. Online banking has shortened the time we need to spend by taking away the need to write checks and keeping track of the balance manually.

Now and then, spend some time with your account. Go over the deposits, debits, and checks which have been cleared. Make sure the numbers look familiar. If you have the receipt, you can compare it. If there are checks that have not cleared, double-check that there is money in the account to satisfy the payment. 

Payday lenders do not like to see NSF reports

 on a bank account.

If you see any problem or unauthorized payment, call your bank immediately! If someone has access to your funds, act fast.

Bank statements sent by mail or presented online should be kept. It is good to be able to keep track of things statement to statement. Print out the online ones and keep them in a file, or save them digitally. It is a fast way to double-check whether payments were cleared or not.
Scrutinize Credit Card Statements
Your bank statement is not the only thing you should manage. Open credit card statements or go online to take a look at the charges. Call the companies fraud department if you do not recognize a charge on your statement. If you feel you have been overcharged, call the merchant for answers. If they cannot satisfy your complaint, the credit card company will investigate the matter for you.
Communicate With Your Lenders
Keep clear communication between you and any creditor, financial institution, online payday lender, and merchant. Mistakes do happen, so does fraud. Keep excellent focus on your finances to protect your existing bank account and any future money needs. Payday lenders support effective communication with customers. More proactive solutions can be determined to prevent loan failures.
Payday Lenders Give Breaks
Create a great rapport with your banking partners and business representatives. Many people think that cash advance companies are unapproachable, but they do like hearing from their customers. They are there to help you with your financial goals and are willing to work with your payday loan payoff. Don't think that if a financial emergency arises and you are stretched to make a payment, you cannot call to communicate. Sometimes all it takes is a courageous phone call to ask if you can have a break. The worst that you can hear is 'no,' but at least you asked. Online payday loan companies are supposed to be a very short-term answer to your financial woes.