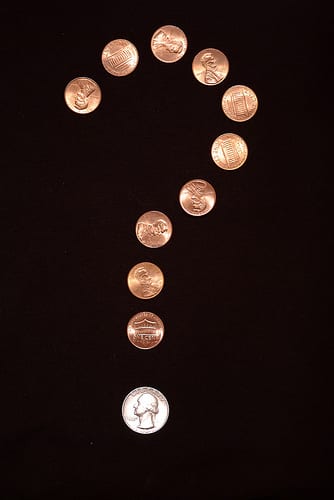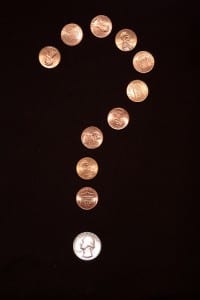 Could you be 'penny wise but pound foolish' as you plan your budget? Cutting corners is not always a fool proof plan to safeguard a budget. If you think about how much you may save by skipping your vehicle's next oil change, you are forgetting about how much you will potentially pay once your car breaks down. You may think that the best payday loan direct lenders are too expensive and not worth using but end up paying bank overdraft and merchant NSF fees instead. It is important to look at all angles both short and long term before you make decisions to cut back or cut out certain costs.
When living paycheck to paycheck the idea of saving money oftentimes seems unreachable. Paychecks are spent long before they are deposited.  With endless bills and high debt numbers, it's no wonder there are so many credit challenged people scraping by each month. Money management is not easy and too often costs are cut in the wrong places. Refusing to go to the doctor because the co-pay is too much for your budget to handle is not an excuse to ignore your health. Think about how much money it will cost you once some part of your body breaks down or demands emergency attention. A $40 co-pay could have prevented that.
Saving pennies on gas is another misguided budget cutback when it means that you have to drive 20 miles out of your way to save $.05 per gallon.
Cut coupons for items you normally purchase. It doesn't make sense to save $0.25 on an item that is not on your grocery list. What it does do is add dollars to the total bill.
You may think you are saving my purchasing inexpensive clothing or footwear, but what you are actually doing is spending more when you have to go out and replace the items a short while later.
When on the lookout for additional credit cards or fast payday direct loans, for those who remain credit challenged, it is important to look at interest cost. Don't be so penny conscience to ignore other costs, quality of service or terms and conditions. Low interest will only help if you pay the money back quickly. Once you start leaving the balance unpaid over multiple terms, you will discover some low interest charges have grown and are now accompanied by extra fees.
This is often true with credit card promotional rates. If for any reason, the initial balance is not paid by the end of the term, interest charges will increase (based on credit score) and will apply to any outstanding balance. There is no grandfather clause to secure the promotional rate used at the time of purchase. Make sure you read and understand the terms and conditions before you start charging.
Most responsible direct payday loan lenders will not change the interest rate without just cause. Some lenders will increase the rate if a borrower carries the balance over to another term. Just like credit card companies, there will be times when the business as a whole makes changes to the rates which will blanket all customers. These changes do not occur very often. Get the balance paid as quickly as you can in order to omit having your balance subject to increased rates.