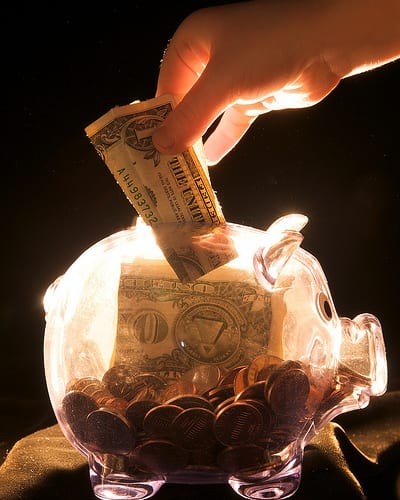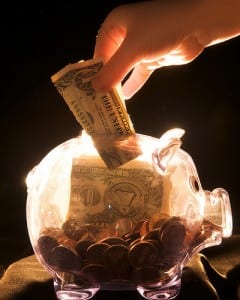 Are you looking for a simple way to start paying down your debt? You may laugh at the idea that paying debt is simple, but that is not the message. Many people give up before they even start because the task of paying debt off is overwhelming. Let's face it; the average household credit card debt is over $12,000. It's a daunting task, but it is also doable. One of the key ingredients to paying off debt is refraining from acquiring new debt in the process. This means you must pack up your credit cards and tuck them out of sight and refrain from using online cash advance lenders as best as possible. For those of you with bad credit, you may find these short-term loans a relief, but if you are trying to rebuild your finances, you will want to limit any use of third party money in order to become self-reliant.
Once you get control of the spending part, it is time to focus on saving. If you never see it happen, you may not miss it, at least when it comes to money in the bank. The idea behind transferring money when you have all the expenses pressing in your mind, you may think twice or prolongation the actual transfer. Too often when this occurs, the savings account never gets its share of your income. The answer is automatic transfers. Your bank should be able to schedule an automatic transfer to your savings account. This action could cancel out monthly account management fees depending on what bank you use and what type of account you are signed up for. Go into the bank and talk to the manager about what bank accounts best fit your financial profile. Once you have this set up you will have set amount transferred into your savings each month and save on fees.
If you use direct deposit so your paycheck is electronically transferred into your account, you can get some of it placed into your saving s as well. Check with your employer. There is a simple form to fill out in which you can set up to automatically deposit a set amount from your paycheck into you savings. Even if you vow to save 1% of your income every year, it can easily be done through direct deposit. A person who makes $50,000 annually can put away about $41 per month. Split that amount into your monthly paychecks and you will never miss it. If you have a 401k, you could get this amount invested before taxes, even better!
Get started! Don't waste another minute when it comes to savings. Once you get through the paperwork to set it up you can forget it. Place your daily effort into paying down your debt, cutting out any unneeded spending and limiting credit card and fast cash advance support to only money emergencies that your new found savings cannot support.
Some online cash advance lenders offer more than money support.
Spotya! is an online cash advance lender that wants to support people's bank accounts in multiple formats. If we can't help you with a loan, we can try to find you a different lender. We also want to help educate readers so they can potentially correct their own financial mistakes without falling deep into debt. Spotya! is here to help.