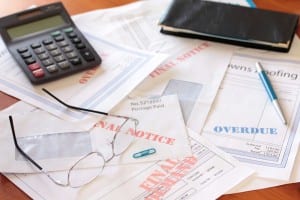 Just because you found a low cost payday loan company, it doesn't mean you can slack on paying it off. Turning a short-term loan into a long-term payment plan is just a silly way of wasting your hard-earned income. You managed to find a lender with low fees, why not finish the loan off by paying the least amount possible?
Short-term loans are typical alternative money sources for those who are credit challenged. Everybody's situation is different. Some customers are looking to adapt their lifestyle to one income; others had to take a lower paying job. There are also some people who have had medical reasons create their strapped budgets. Whichever situation falls into your personal finances, it helps to know that not all money sources will cut you off because of the size of your debt.
Take advantage of low cost payday loan prices.
One of the biggest mistakes any short-term loan applicant could do is to not have a payment plan in effect the quickly as the application is approved. Facing average 2 week loan terms, you will want to pay the loan off as soon as possible to save on additional fees. The original due date is set when you sign for the loan. It will include the amount of the actual loan along with interest fees. A low cost online payday loan company will debit your bank account for the amount on the contract unless other arrangements have been made prior to the due date. If you know that you will not have enough money to cover the full payment, call 48 hours ahead of time so the debit amount is adjusted accordingly.
If you went out of your way to find a low cost payday lender, take advantage of it! Start saving money the day you receive your loan. If it means cutting back on the little extras every day, then do so. It is only for two weeks. You can inconvenience yourself for two weeks in order to keep your future finances on track. If your plan is to use just your next paycheck to pay back the loan, you may find yourself in one more financial mishap soon thereafter.
Small things do add up fast.
*Cut out buying your coffee from vendors. If you frequently purchase a java drink a few times a week, you could have at least $20 saved to put towards your loan payoff.
*Refrain from buying drinks and snacks from convenience stores. Small stores always have higher price tags. Buy in bulk at the grocery store and keep a cooler in your car for those in between meal splurges. Depending on how much you do buy, you could easily save another $20 here or more!
*Collect your returnables. Instead of asking friends and family for financial help, ask if you could use their returnables to help fix a financial emergency. You could easily obtain an extra $30-$50 from a trip to the recycling agent.
*Brown paper bag lunches are much more cost effective and healthy as well. Cut out Friday night pizza delivery for two weeks. The money saved from restaurants can easily help pay back the loan. Depending on how often you spend money on restaurants, your two weeks could potentially accumulate a large chunk of the loan payment.
There are many more areas to cut back on when trying to offset the cost of the loan plus fees. The more you save during those two weeks will only support your future finances. When you next paycheck comes, there will be smaller portion taken out to finalize the payoff. Your next pay period will not be as strapped and if you need to, you could continue to cut back until your budget evens out. Better yet, continue saving money to put in the bank for your own emergency fund.
Do what it takes to make your financial troubles from repeating. If there are problems due to making mistakes, learn from them and prevent future ones. You may not be able to go back and correct it, but you sure can prevent them from happening again.
Use a low cost online payday lender to keep the effect of a financial emergency cost effective and short-term.