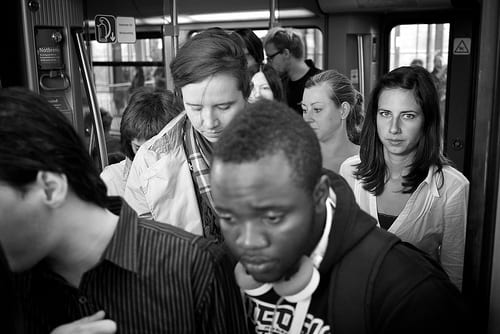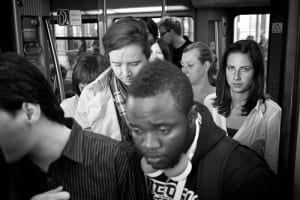 The struggle to find emergency money has helped to evolve the cash advance industry into a booming business. Direct lenders began to stretch their customer base by offering online loans. They didn't stop there. New terms and conditions to blend a short-term loan with installment loans reached out to even more new customers. The drive to improve service continues.  An industry that had once focused on low-income customers now set their sights on helping all credit challenged people.
Cash advance companies had help. The surge of credit card use in the last few decades prompted the additional business. People who once saved to buy most everything with cash now had credit card opportunities mailed directly to them. It didn't take long for the extra buying power to be overused. As debt climbed, so did the number of people who failed to pay the creditors back. It wasn't just one card, but households who had only cash and checks now were juggling multiple credit cards. Minimum payments were never so easy. The new debtors were comfortable sitting in debt until they could no longer afford to do so.
New customers began to explore cash advance online loans
– No credit check help was much appreciated. Credit scores were laden with debt. Debtors needed to find budget relief and alternative money was easy to obtain.
– Convenient online applications attract many new customers who would never want to be seen walking into an actual lender's store. Most people don't want their debt troubles become public knowledge.
– Fast money was a relief. Waking up to money in the bank makes it easy to get emergency payments taken care of. Some lenders sped up the process to bring quickly cash if debtors wanted to pay the extra cost.
– Selecting a payoff date with the lender empowered the borrower. Credit statements steer the budget's demands. A customer's pay cycle drives the payoff for short-term loans. It's a good feeling to know that there will be money in the bank when the payment is due.
– Certain cash advance lenders introduced installment loan terms to customers who struggle with quick payoffs. Customers can now split their payoff into 3-4 months of equal amounts making it easier to plan in the budget. These borrowers pay more in fees, but they choose to do so appreciating the bad credit help.
– A few direct lenders are experimenting with 12 month cash advances. The loan amounts are greater as are the costs. An emergency payment must be dealt with. If a customer has hit rock bottom with all other lenders, this loan may be their only way out.
It is never a good idea to make a high priced loan a first option. These direct lenders are here to support last ditch efforts to make ends meet between paychecks. It is important to not rely on these loans too often. The cost will outweigh the good soon enough. It is important to work at keeping money troubles out of your budget. Credit challenges will need to clear to make things right again. It's good to have emergency help when you need it most, but it's better to depend on your own income to support household needs.