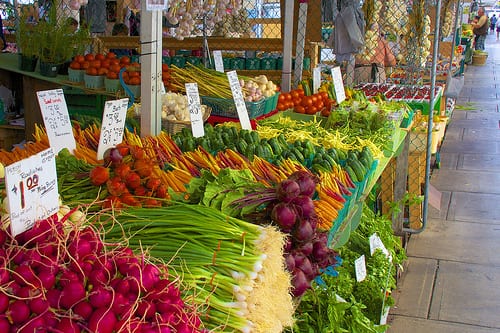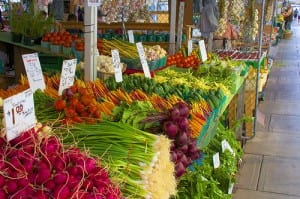 Don't let your grocery bill drive up your need for a fast cash advance online. You have to make a conscience effort to keep your food costs within the budget. It's hard to resist the selection of fast food opportunities when days are filled to the brim with activities. Food costs increase when you shop on an empty stomach, go to the store without a list or ignore the list altogether. If you are looking to cut back and keep your food costs in line, there are many things that you can do.
For starters, you need to make a list and stay on task. It is very easy to get distracted by sale items or those placed on display. Ever try a food sample and purchase the tasted item? it might even seem like a deal if there was a special coupon…when you purchase 3. That was an easy extra $10 added to your food cost. Put your blinders on and stick to only the aisles that your list demands.
Avoid cash advance online debt when you shop smart
When you select fruits and vegetables, items in season will often cost much less than those that are not. If you have a vegetable stand in your area, it's all the better to shop there instead. Not only do you know you are buying fresh product but the prices reflect the absence of the middle-man. You don't need to use credit cards or apply to cash advance lenders to eat healthy. You just have to be firm with yourself to avoid overspending. It beats having to pay a third party lender to provide food for your table.
Don't stock up on anything perishable that you may not use. Use a meal plan to help create your list so you know you are only buying what you need at the time. Food waste and food budgets are enemies of each other.
A busy lifestyle is not an excuse to waste money on pre-cut produce. When the store or merchant does the prep work for you, the price significantly increases. Use airtight containers to store your own prep work. Pick one day to peel and cut and use it throughout the week. Sometimes it is the little things we do that will make a big difference.
Processed snacks and sugary drinks eat at your food budget. You can make more nutritional foods at home. If you do buy these types of products, stay away from convenient sized packs. The price for convenient packaging is not cost effective. Buy when on sale and measure out snack portions into reusable containers. You will save lot on this one. Take a look at unit prices for yourself. On occasion, during a good sale, it may be less expensive to buy smaller sizes, but don't assume, read your labels.
Buy your meats on sale. You can stock up here as long as you freeze the extra. A vacuum sealer is a money saving tool. You can package extra meat into portions that fit your family. The material used to will help keep the meat stay fresh longer in your freezer.
Since meat is so expensive, you may want to plan meatless meals as well. With so many online recipes for casseroles, salads and soups, you can feed your family well using other sources of protein. Dry beans and lentils fit nicely into a restricted food budget.
Make your budget work. With a little more planning and a lot less waste, at least you will have one category under control. Once you have these new habits under your control, work at cutting down other budget areas. Keep credit cards and low cost online cash advance loans out of your living costs and you will work at cutting out interest payments from the budget too.