Do you scratch your head in wonder trying to figure out how much more you can cut out of the budget? With all of the different budget categories, there are many areas to take into consideration. It's always best to focus on one particular area in order to achieve quality results. In this post, I will focus on ways to cut back and cut out transportation costs. Your lifestyle will also play an important role in how much you pay each month. What kind of car you like vs. what kind of car you can afford discussion will provide valuable information for the decisions that lay ahead.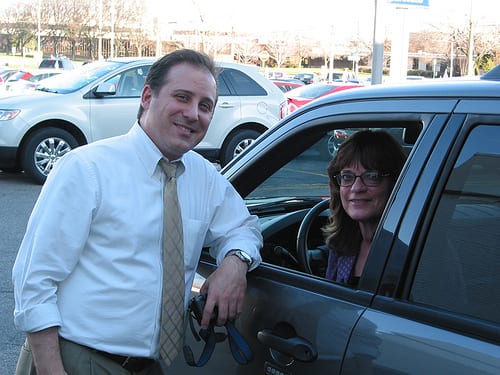 What is the most affordable arrangement?
If you are a person who only likes to drive new cars, you may want to explore leasing. Consider that the money spent leasing a vehicle will give your financial portfolio equity in return. It is sometimes easier to lease a vehicle than it is to get approved for a loan. The monthly payment is often lower than a loan payment would be for the same vehicle. Upfront costs are usually lower than buying and some agreements require no out of pocket starting costs. It seems that leasing is a great deal. Car repair costs are next to nothing since a new car is usually covered by a warranty for the first three years. When the lease is up, you turn the car back in and start all over. It sounds perfect.
Shop Around For The Best Price So That It Fits Your Budget.
There are other charges involved with leasing a car. Besides the possible down payment, you may pay more for insurance. Gap insurance covers the remaining cost of the contract if the car is totaled. Talk to your insurance agent about this added coverage before you lease your vehicle. Lease contracts are based on mileage. You will pay 5-20 cents per extra mile driven over the allotted amount. When it comes time to lease again, you may have to come up with the upfront cost once more. Each lease agreement will use the dealer's terms and conditions. Shop around for the best price and competitive out of pocket expenses.
When looking to buy a new car, consider upfront costs, depreciation, insurance and maintenance expenses.
Drive off the lot and the value of the car significantly off.

How much can you afford to put as a down payment? Putting off your purchase for a while and saving for the upfront cost will help to lower the overall cost of the car. The smaller the loan, the less you will pay in interest.

Insurance costs vary upon make, model and year of car. Check with your insurance agent to see how much that cost will increase or decrease.

Gas mileage

Maintenance and repair costs. Most often, the pricier the vehicle, the more you will pay for upkeep. Refrain from using the dealership or a chain shop, their costs tend to be pricier.
If you plan to purchase a brand new car and drive it into the ground, your overall expense will be less than a leasing agreement.
Don't Use The Dealer's Higher-Priced Financing
If new cars are not your passion or you realize that they don't fit into your budget, it is best to buy used. Know the blue book value of your trade-in before you step foot on a lot. You may want to get pre-approved for a loan with your bank so that you don't have to use the dealer's higher-priced financing program. If you are credit challenged, the dealer may be the only option you have. Your car will not lose value as you drive off the lot, but the other above costs remain for budget consideration.
Simplify Your Transportation Budget
Do you have public transportation available? You will lower fuel costs and decrease wear and tear on your vehicle by using public transportation, participating in carpools, riding a bike or walking. Not only will you cut costs, but you may also alleviate stress and better your health.
Shop around for the best gas prices. If there is a station just a bit further away, it is worth the drive to fill up your tank at a lower price. GasBuddy is a free phone app for iPhone, Windows phones, Google Play and Blackberry phones. This app will help you locate the cheapest gas in the area. If you don't see your phone listed, go to m.GasBuddy.com for access from any mobile device. This is a great option for those who travel.
Easy Repairs You Can Do Yourself
Do you or do you know someone who is handy with car maintenance? It's a lot cheaper to change your own oil than it is to have it serviced. Other simple car repairs could be done by a local community college or adult education program for on the job training. National Public Radio's show Car Talk has a car repair guide to help you with do-it-yourself jobs. They also have a page that is very helpful in finding a good mechanic. Talk to friends and neighbors and find out who their mechanic is. You may find a local community member who moonlights as a mechanic. Good affordable service will help cut down your transportation costs.
Wash You Car On The Driveway
Wash your own car. Average car washes can run you anywhere from $12-$30 Depending on the location and type of service. Detail services usually start around $60 and go up quickly with added services and a fee for larger vehicles. You could buy wax and cleaners for a lot less and get multiple uses out of them. A basic wash and rinse in your driveway will not cost $12 on your water bill.
If you have teenage drivers in the house, let them pay for their gas and insurance costs. Not only will it keep your prices low, but it will teach them a life lesson. We pay for the privilege to drive. It isn't a rite of passage.
Train You Budget To Go The Distance
Transportation costs will vary as gas prices rise. Even if you have paid the car off, you will want to budget money for maintenance and repairs. Don't avoid regular maintenance check-ups. It is more cost-effective to pay for a small service than to juggle the price of breakdowns. The bottom line is to keep your car cost at or below 15% of your net income. How does your budget stack up?
Related Articles: